It's the time to give! Treat your loved ones this holiday with a gift that they can use to pamper themselves.
Our "Holiday Treat"  Gift Set includes:
Black Raspberry Body wash
Black Raspberry Body Lotion
Be Gentle Soap
Moisture Milk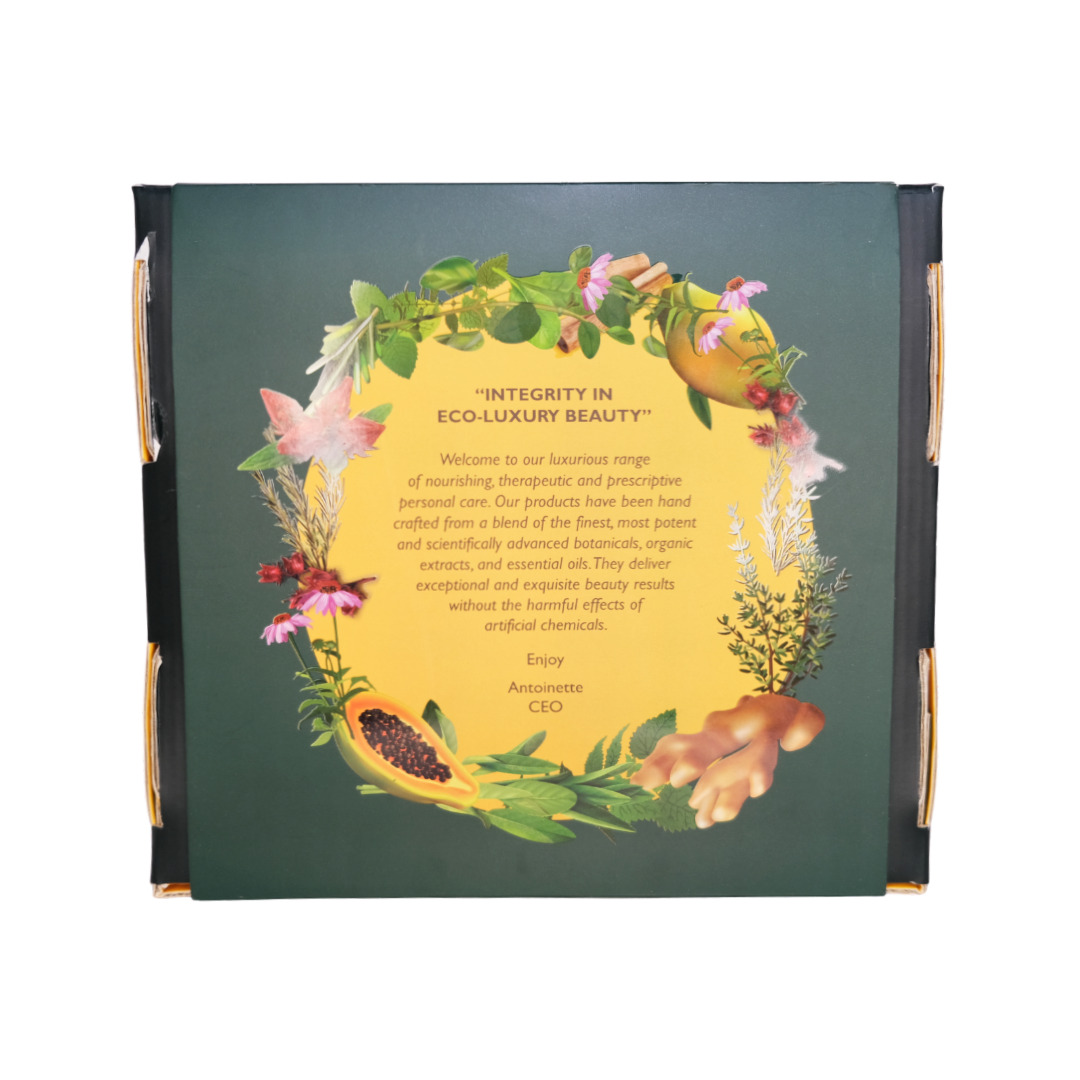 Quick View
The Nature's Deluxe Essential Kit was carefully curated to help you explore some of Ettenio's cult favourites and hidden gems. In this box you will find:
Ettenio Creme de la Crème
Our Creme de la Creme is a cream hair moisturizer that's made with ingredients geared towards moisture, repair and protection. A favourite in the Natural Hair Community, this moisturizer boosts the hair's moisture and pleases the senses with the decadent fragrance of shea butter, cocoa butter and coconut oil.
Ettenio Balm in Gilead
Need intense skin repair? The Balm in Gilead is a stand-alone remedy for minor scrapes, cuts and skin conditions. Customers with eczema, dry skin and other dermatitis conditions will
benefit from this balm enriched with Vitamin E, Patchouli essential oil and Hyaluronic acid.
Ettenio Foot Soak
Our foot soak has a reputation among spa enthusiasts that is second to none. Formulated with healing salts, essential oils and active plant extracts, this soak boasts immediate muscle penetration and tension relief.
Ettenio Bath and Body Oil
This blend of carrier and essential oils promises smooth glowing skin that has a supple, baby-soft feel. Argan and hazelnut oil provide nourishment and protection for your skin and carrot oil helps to remove blemishes and conditions your skin from below the surface.
Ettenio Pineapple Papaya Facial Scrub
Hailed as an eraser of blemishes, this facial scrub increases cellular turnover and blood flow in the tiniest capillaries, helping to decrease the time in which those stubborn scars and dark spots to disappear. When used regularly it increases skin tone, evenness and pore size.