Quick View
Empress Loc Butter is a nourishing blend of Coconut Oil, Rosemary Essential Oil, protective Shea Butter and antioxidant rich Rice Bran Oil. Empress gives an impressive shine and softness to each strand of loc. Prefect for relocking hair and daily moisturizing.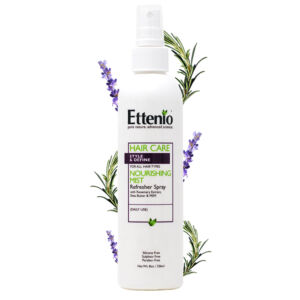 Quick View
For all Hair Types
PH – 4.5-5.0
Bursting with Rosemary, Nettle and Marshmallow extracts, this refresher spray allows every layer of your hair strand to experience intense moisture and nourishment. This mist also packs MSM allowing your hair to grow softer and more manageable. Use to detangle hair daily or when refreshing your Wash and Go, Twist Out, Locks or simply to moisturize fine hair daily.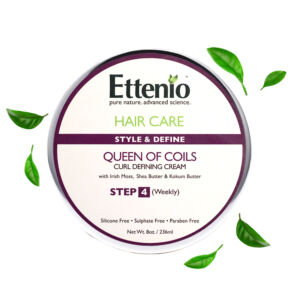 Quick View
Curl defining cream for kinks, coils, curls and waves
Never struggle to get a neat, well defined look ever again. Ettenio's no flake, quick drying formula will leave your curls bouncy and soft to the touch. This easy to absorb formula enriched with Irish Moss not only moisturizes but also nourishes inside the hair strand giving your hair shine and luster! Use Queen of Coils for: Wash and go's, twist outs, plaits, curly styles and detangling.